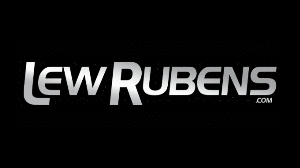 22:23 video
Sarah Miller had just celebrated her 3rd year with the FBI. Thinking back over her short tenure it seemed like much longer. Her first year was spent languishing in the file room. An over paid secretary with a license to carry a and handcuffs, her friend and best bud Mandy Moore used to say. Mandy was the main reason Sarah had survived those boring days. They had become more that partners and roommates, they had become kinky bondage lovers. Their first break had come when they had joined a special anti-terrorist task force and had been captured on their first mission by the bad guys, really bad guys. But they had survived that and in the end came out heroes.
Fast forward now to reality. Life had been pretty routine since then. Mandy and her were still living together and playing bondage escape games whenever they had the time but assignments had kept them separated on the job for most of the time. Sarah's current assignment was no exception. The FBI had been investigating Santos, a South American drug lord who got his name for the way he liked to torture and his enemies. He had been hard to pin any evidence on until someone in his organization gave the FBI a tip. Armed with this new found intelligence Sarah was assigned to sneak into his office to seize the logbook that they had been told would hold the evidence that would convict Santos.
Late in the evening after Santos's office was empty Sarah dressed in night camouflage tights, picked the lock to his office and began her search for the logbook. Methodically and slowly in minimal light she searched until something stopped her cold in her tracks. A sound, was that a foot step, a door latch? Sarah never had the time to find out. Swiftly a hand holding a white cloth pillow case dropped it over her head. A gloved hand covered her mouth and Sarah gasped for breath and .